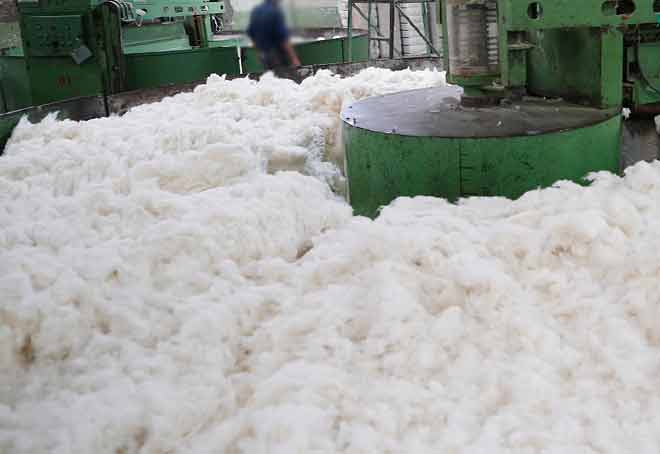 Coimbatore, Aug 21 (KNN) The Southern India Mills' Association (SIMA), Coimbatore, has refuted the estimates of Cotton Association of India (CAI) which states the cotton crop of 311 lakh bales for the season 2022-23.
Ravi Sam, Chairman, SIMA has urged to the CAI to avoid deviating from the estimate made by the Committee on Cotton Production and Consumption (COCPC) being one of the active members of COCPC to prevent any negative impact on the cotton market.
He has also requested to the Ministry of Textiles to advise all the Members of COCPC to avoid projecting their own estimates as a code of conduct.
The COCPC functioning under the chairmanship of the Textile Commissioner which consists of all stakeholders of the cotton value chain, has been estimating the crop size, imports, exports, consumption, stock, etc.
The COCPC estimate has been influencing the cotton price trend and in-turn the performance of the cotton textile value chain.
He stated that COCPC has estimated the opening stock as 39.48 lakh bales (as against the CAI estimate of 24 lakh bales), the crop size as 343.47 lakh bales (as against CAI estimate of 311.18 lakh bales), consumption as 295, export as 30 lakh bales (as against CAI estimate of 16 lakh bales) and closing stock as 51.95 lakh bales (as against CAI estimate of 23.18 lakh bales).
He stated that the cotton price which was ruling at Rs 55,500 per candy during July 2023 has now increased to Rs 61,200 per candy, an increase of Rs 5,700 per candy which is higher by 11 per cent of international cotton price.
The hosiery cotton yarn price dropped by Rs 25/- per kg (40s combed) during the last month due to sluggish demand and several hundreds of spinning mills suspended yarn production demanding certain relief measures to mitigate the challenges and avoid becoming NPAs.
Under this scenario, though the cotton price increased by Rs 5,700/- per candy, the yarn price increased only by Rs 10/- per kg during August 2023 thus making all the spinning mills continue to incur cash losses. (KNN Bureau)
Source: KNN India